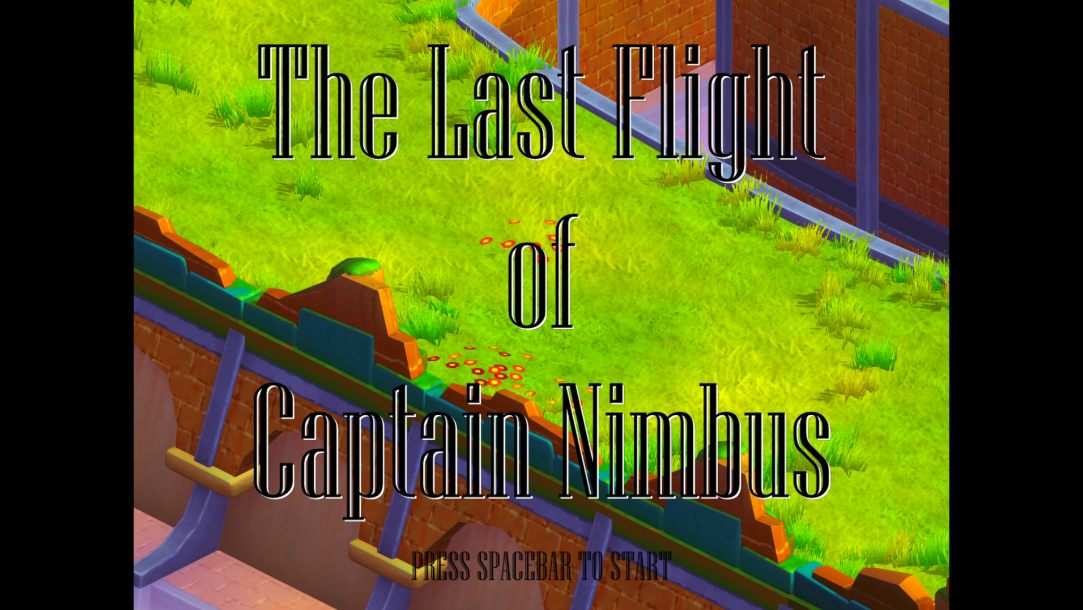 The Last Flight of Captain Nimbus
The Last Flight of Captain Nimbus is a short prototype about dodging bullets and dashing through enemies!
Soaring high above the British coastline in 1931, an ace pilot breaks through the clouds to find himself face-to-face with an impossible superstructure suspended amidst the heavens. Forced into a crash landing, he is thrown from the wreckage of his aircraft as time magically slows and he instinctively propels himself to safety. With his newfound dashing ability, he will have to navigate the hidden world and disable the protective Caretakers if he hopes to return to the world below.
Instructions
W A S D - Run
Spacebar - Plan/Dash
Left-click - Place Destination
Right-click - Remove Destination
The player starts with three dash charges which enable them to enter planning mode and place or remove destinations. Exiting planning mode triggers a sequence of dashes and depletes that many charges which recharge over time. In order to progress, the player must dash through weaker enemies or push stronger enemies off the level to proceed to the next area.
Learn each enemy's behaviour and experiment with distance to survive!
Developed by Glitterbeard for JAMfuser 2021
Art + Code by JimmyMac
Design + Code by T.Godden
Special Thanks
Rui Pestana
Additional Assets and Tools
Ambient Instrumental Music by Pointful
Casual Game SFX Pack by Dustyroom
Dreamteck Splines by Dreamteck
Free Sound Effects Pack by Olivier Girardot
Retro Sci-Fi Pack by Cabled_Mess